Hypnotherapy

Hypnosis is a safe way to improve your well being and quality of life. We use deep relaxation to open the path to accept positive suggestion to change, allowing you to fulfil personal ambition and goals.
Do you want to stop smoking, lose weight or gain more confidence? For years we have helped thousands of people to improve their lives.
We can help you with...

Drug Addiction:
We provide the community of the Western Cape with treatment and support to get rid of Methamphetamine (Tik), Cannabis (Dagga), Opiate (Heroin), Mathaqualone (Madrax) .

Smoking Cessation:
You need one session, No cravings, No withdraw, No substitution.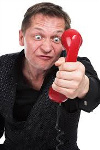 Stress/Depression:
Say bye to Anger, Headaches, Migraines, Tension, High Blood Pressure, Insomnia and low self-esteem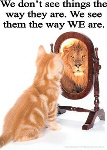 Self Confidence and Public Speaking:
We will help you restore your positive self-image and ambitions, which will enable you to cross barriers to your success and allow you to reach your full potential.

Phobias / Trauma:
Overcome any phobias and previous trauma affecting your life. Receive the mental focus and emotional toughness to succeed.

Weight Loss:
Receive a different mindset that helps you eat smaller meals, say no to junk food and start exercising, boost your confidence to reach your goals. Bad Habits Sports Enhancement Past Life / Regression